Houston Real Estate,
Business, Estate Planning
and Probate Lawyers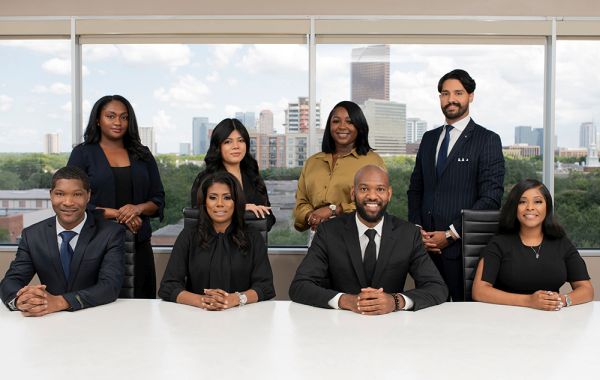 Our lawyers provide a full range of real estate, business, probate, and estate planning legal services to our clients.
They say you can tell a lot about someone based on what they do with their time and money, but what happens when time and money are complicated by the law? The Titus Law Firm is here to help with its ability to provide singular focus and 360-degree considerations for your business, assets, and how you want to leverage them.
With a rich history in attention to detail, service to others, and growth mindset, Eddison Titus founded the Titus Law Firm to streamline and simplify complicated and confusing legal matters for business owners and individuals who seek guidance making sound decisions if you need a :
Houston Real Estate Attorney
To Creatively Develop Deals For Entrepreneurs And Growing Companies In The Process Of Real Estate Investment.
Commercial and Residential Real Estate in Houston is fast moving and continued growth creates more competition and tension in the Texas business landscape. The laws that protect you and your property can be complex and regularly-changing. Even small mistakes with your legal real estate transactions, can have long lasting effects and devastating financial impacts. Protect yourself and your assets, and move forward with financial confidence. As a Real Estate Law Firm, some of our services include the following:
Residential Real Estate Transactions
Commercial Real Estate Transactions
Due Diligence
Clearing Title
Real Estate Litigation (Quiet Title, Adverse Possession, Partition, Trespass To Try Title).
Liens And Lien Removal. Investor Services
Title And Title Insurance Documents
Purchase And Sale Agreements
Tenant In Common Agreements
Boundary Line Agreements
Syndication
Deeds
Leases
We provide legal advice surrounding the best options for your real estate transactions, legal opinions, litigation services, and document preparation concerning real estate law in the state of Texas.